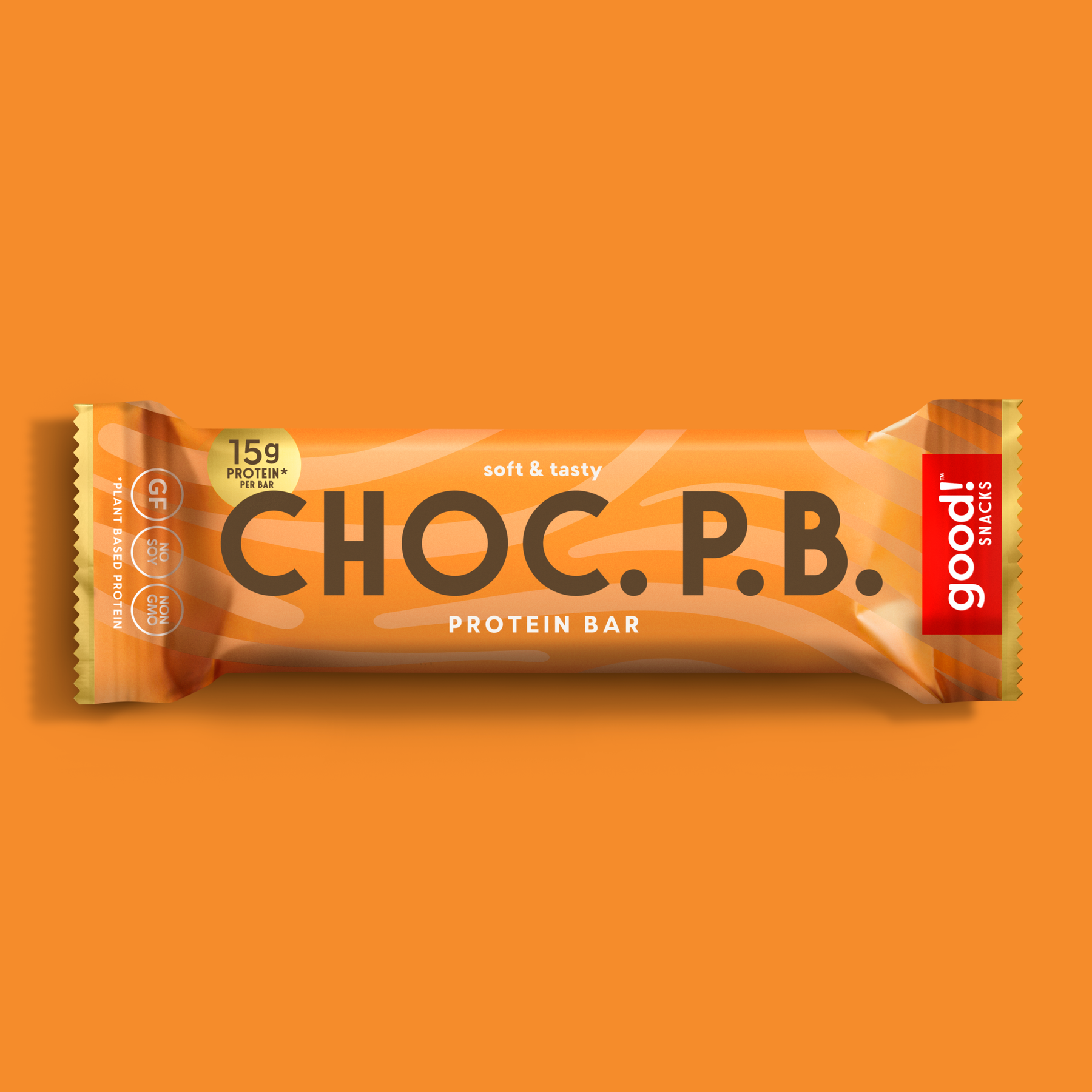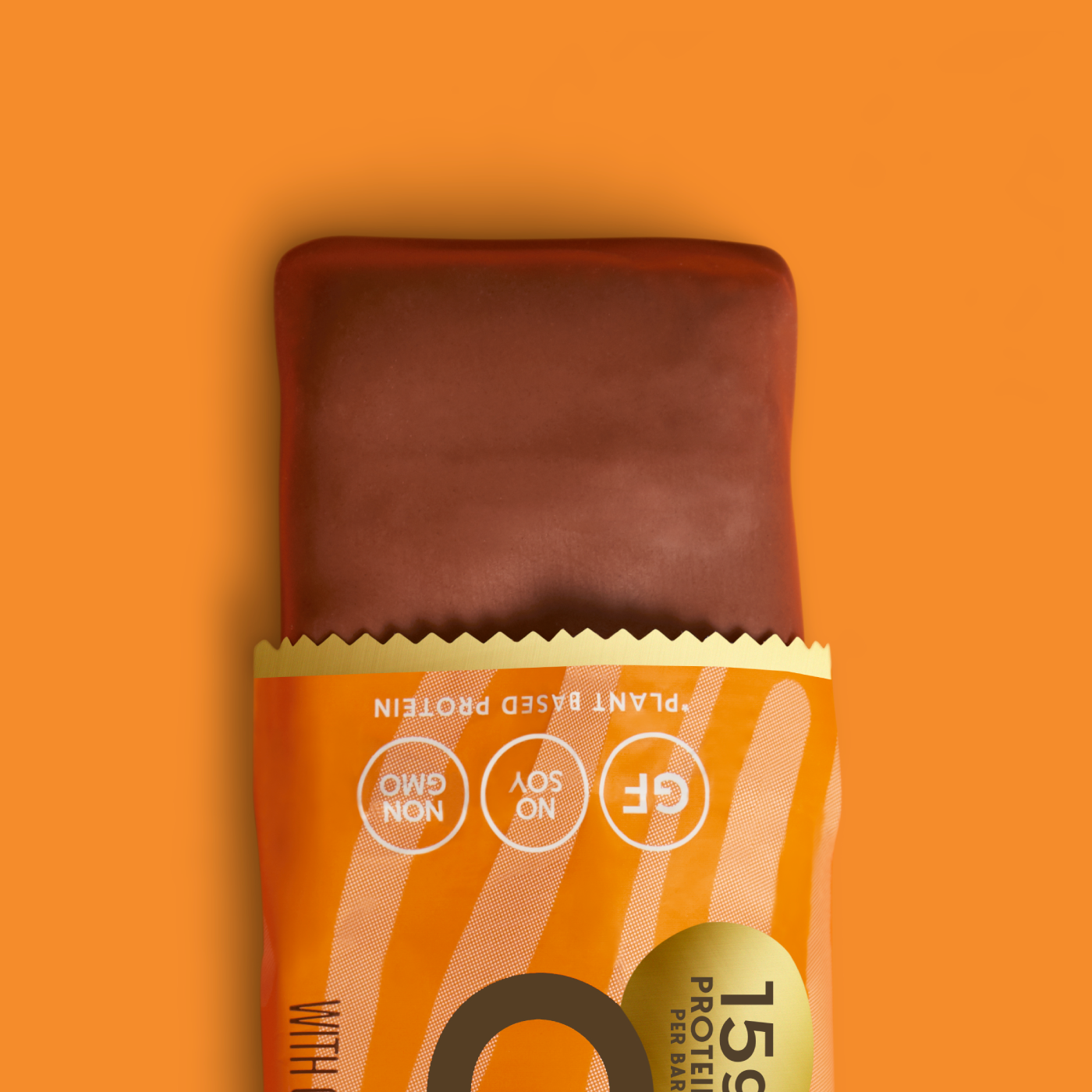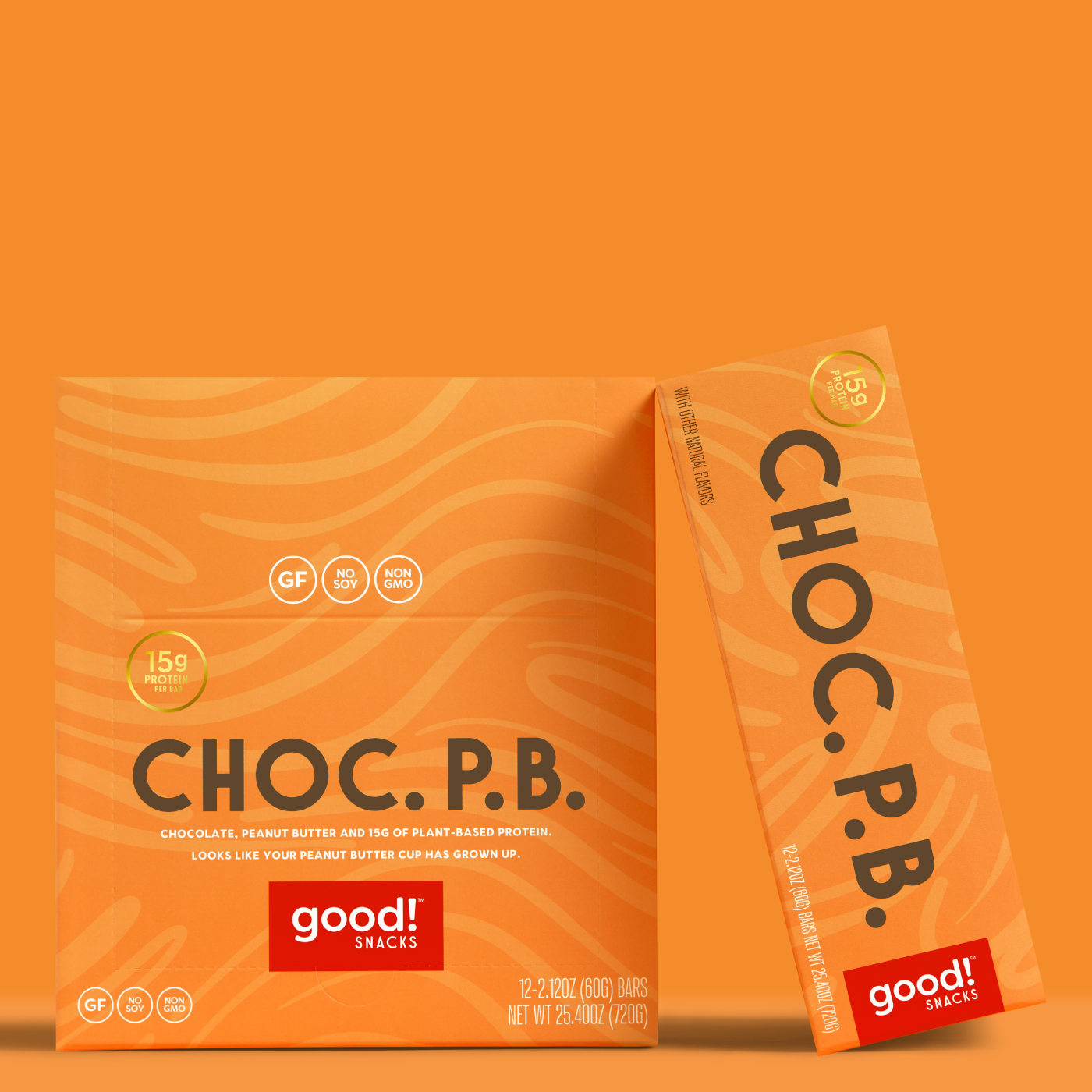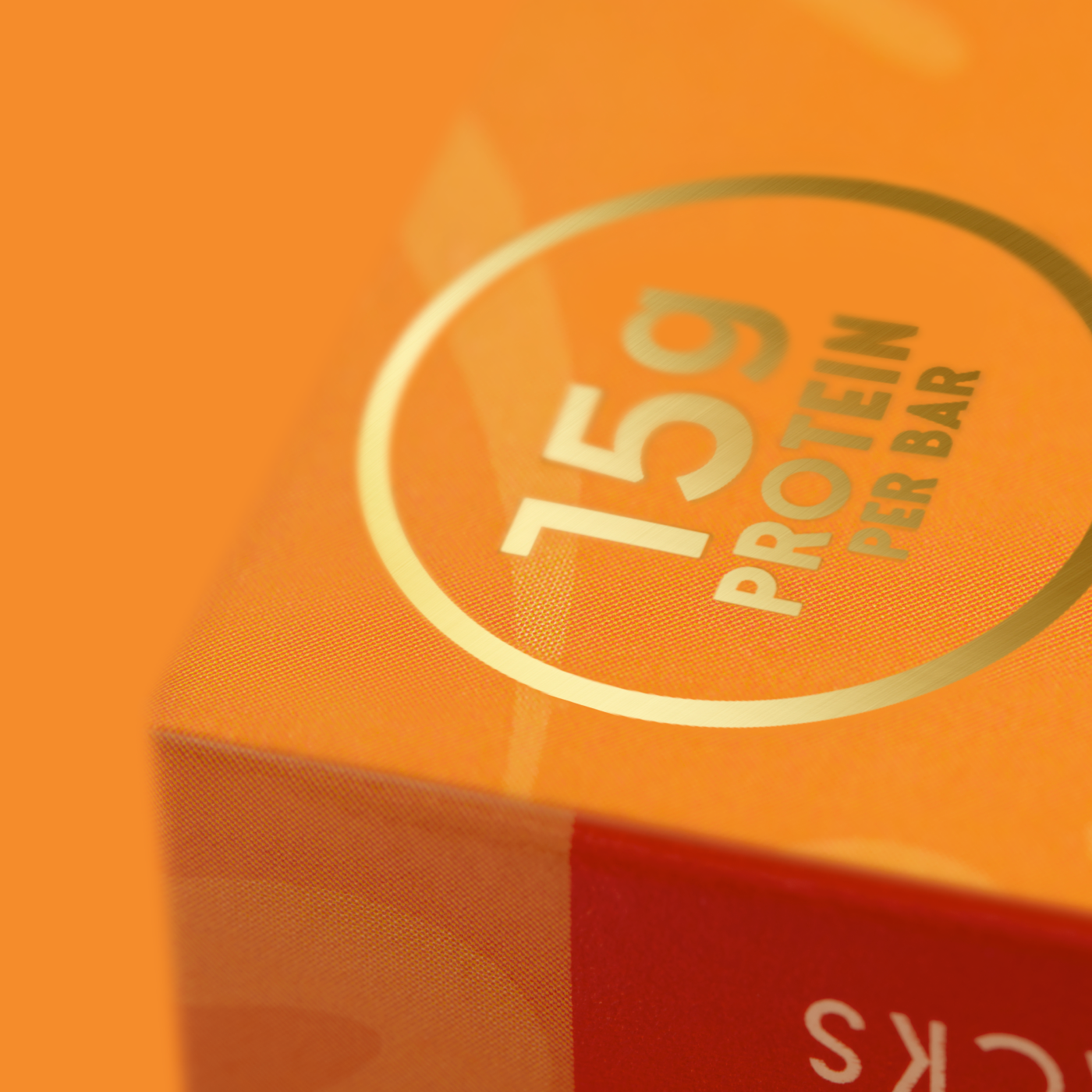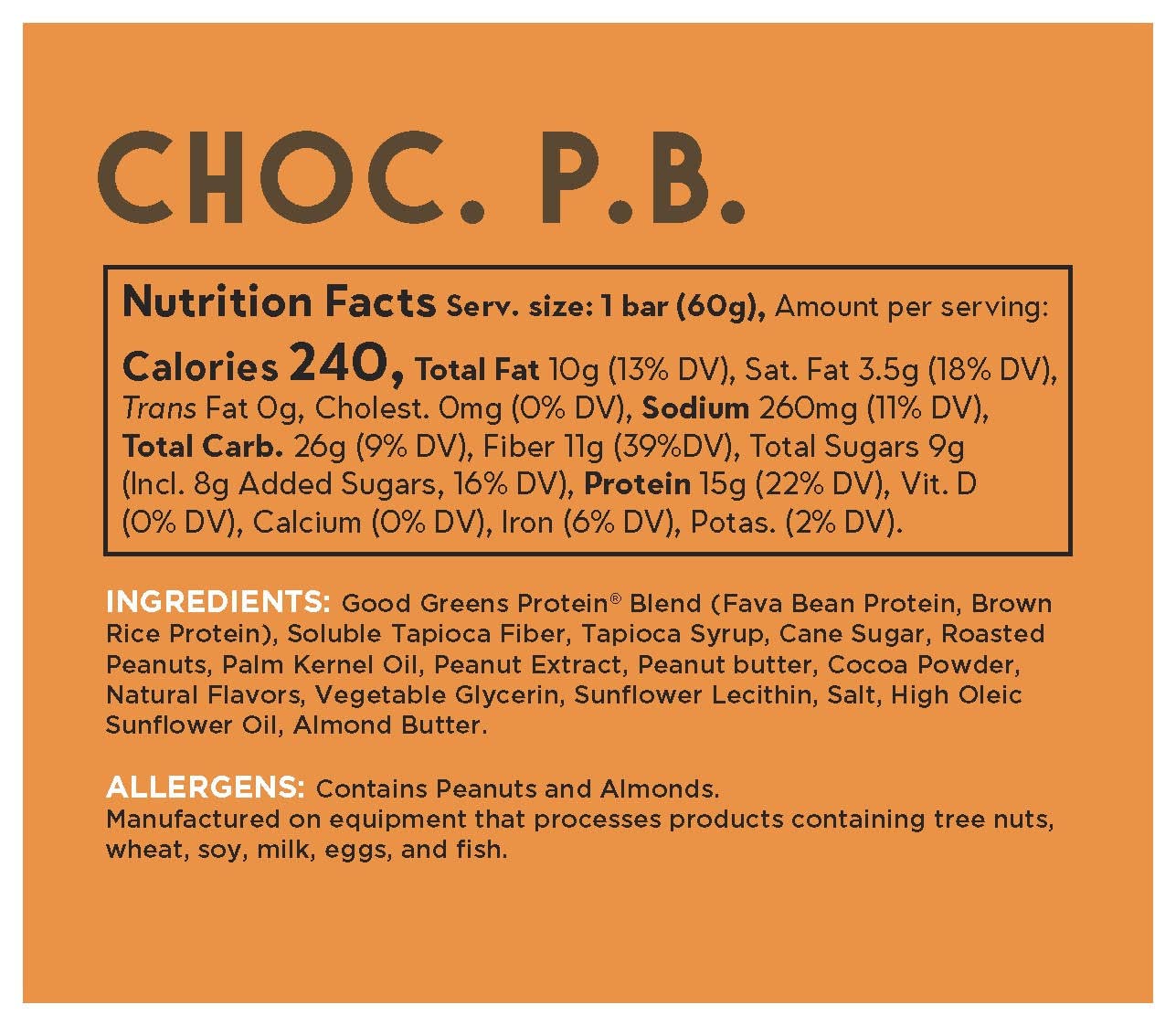 Choc. P.B.
12 Bar Box
Chocolate and Peanut Butter are good by themselves, but together, they are an unstoppable force of deliciousness. Rich chocolate on the outside, smooth peanut butter on the inside, and 15g of plant-based protein just for good measure.
Chocolate, peanut butter, and 15g of plant-based protein. Looks like your peanut butter cup has grown up.
nutrition facts ingredients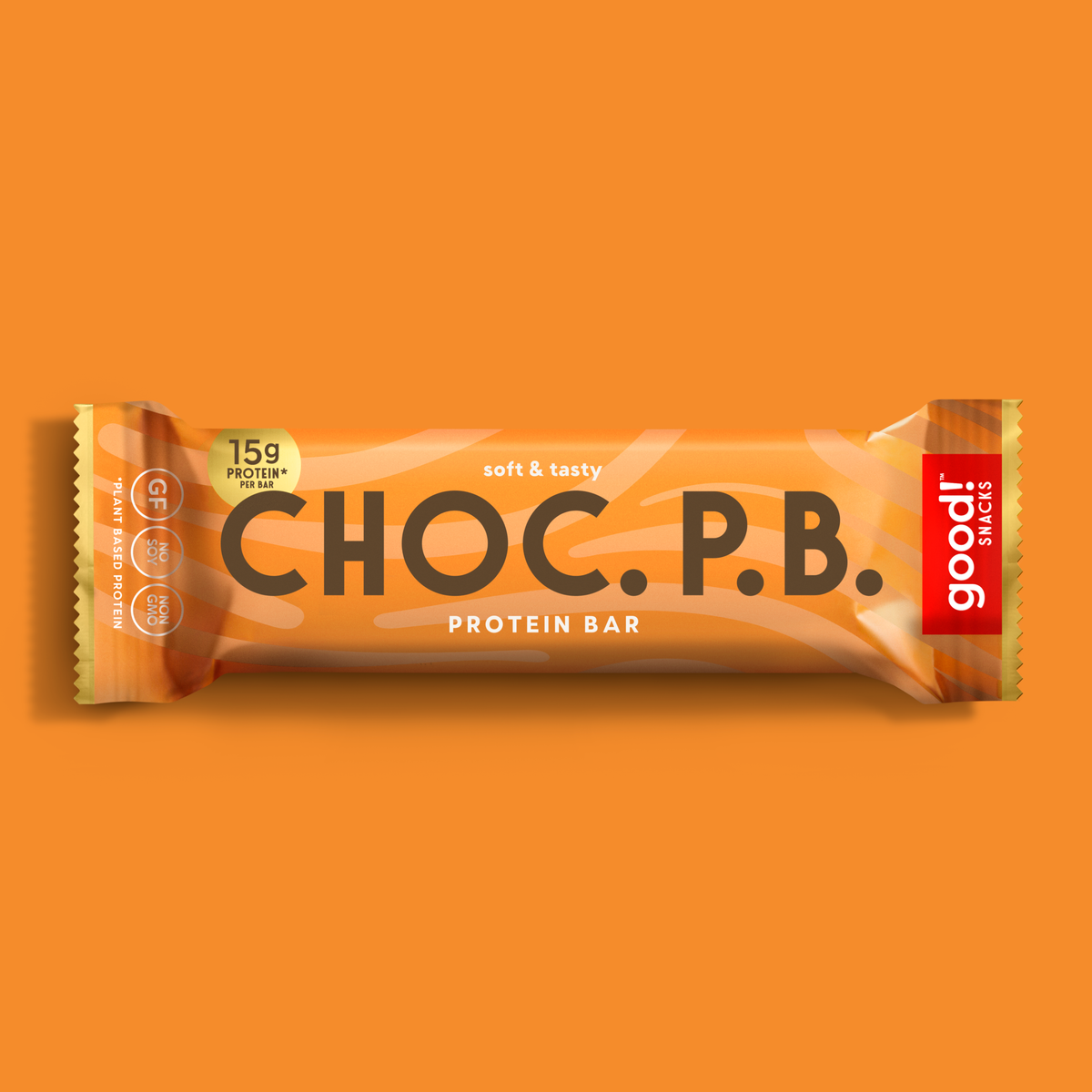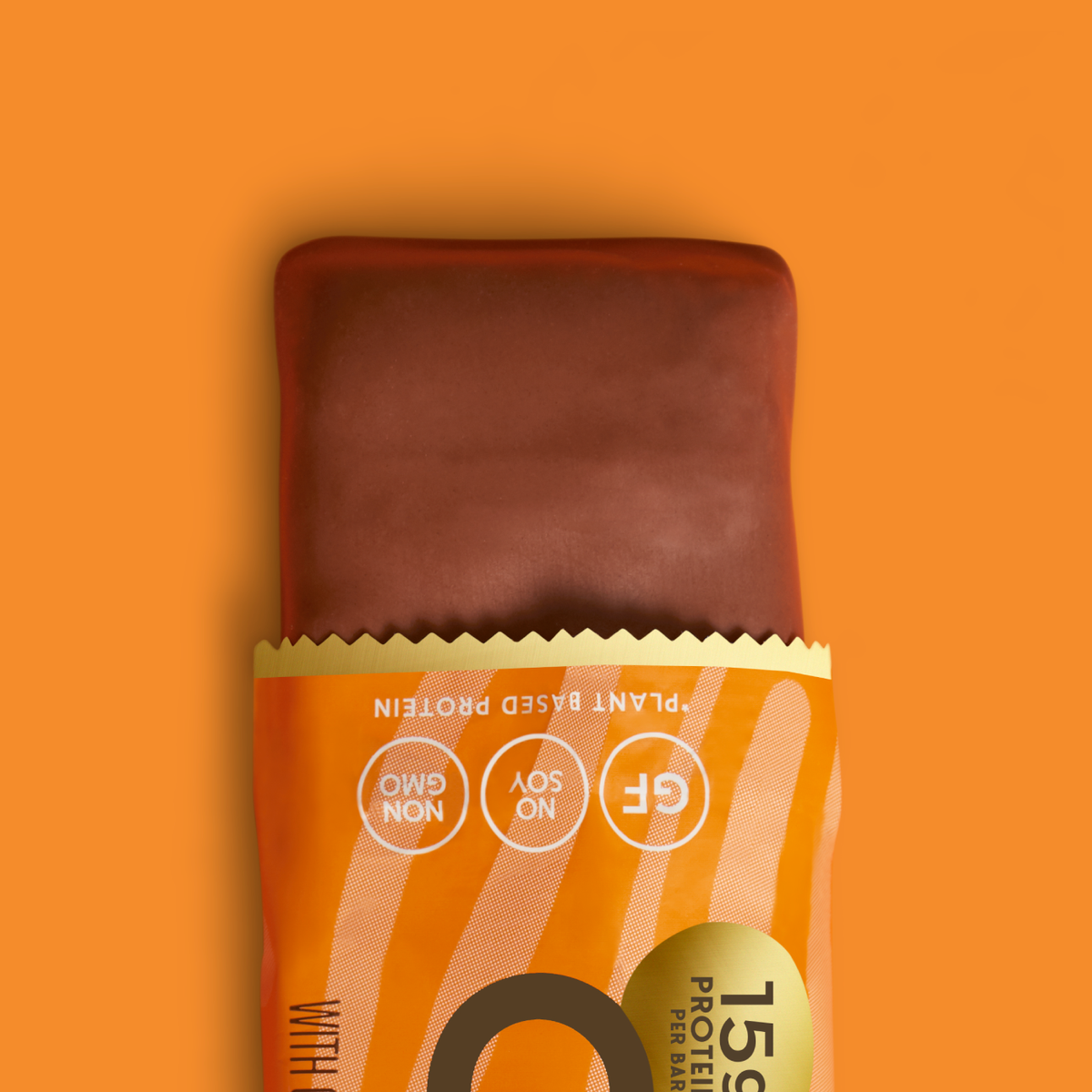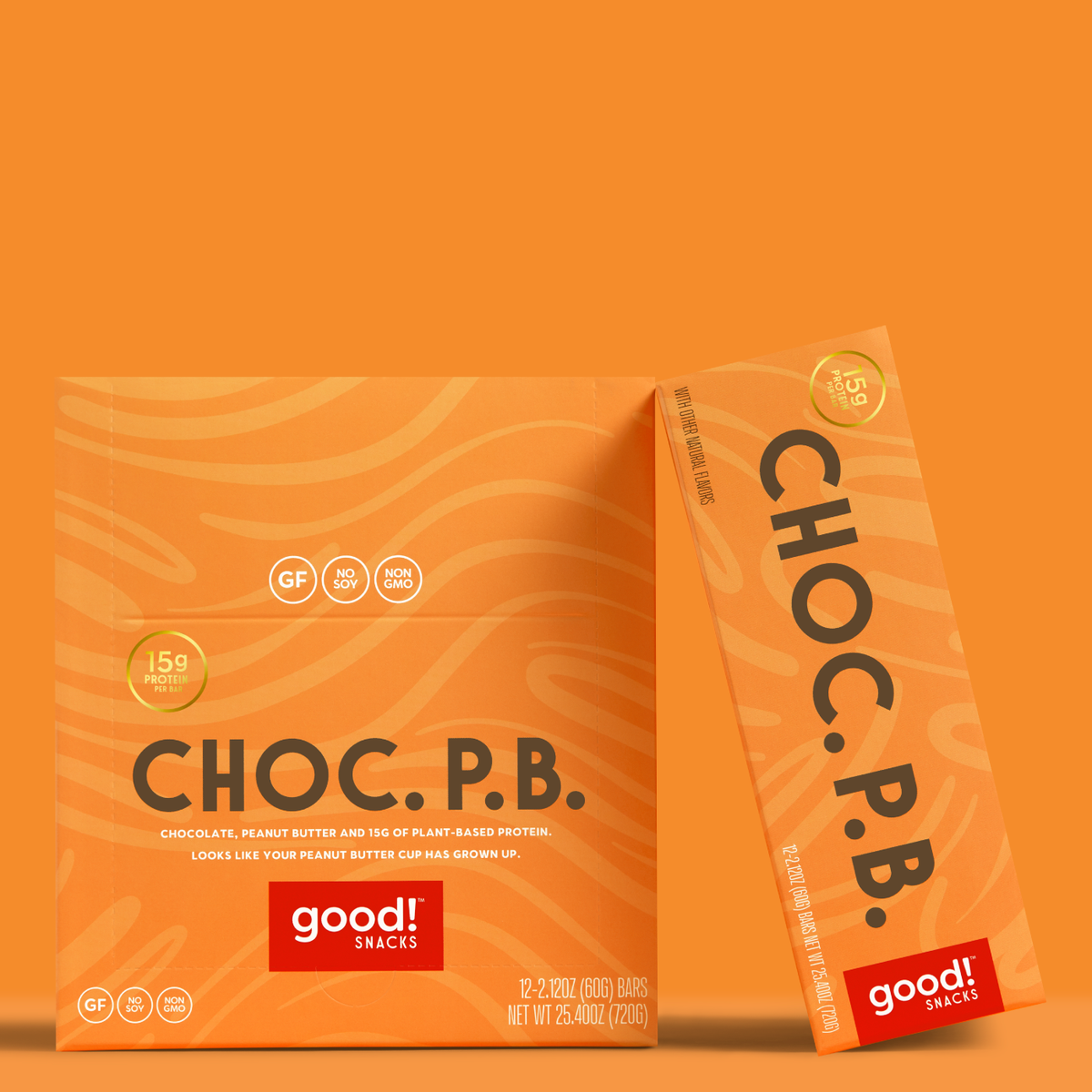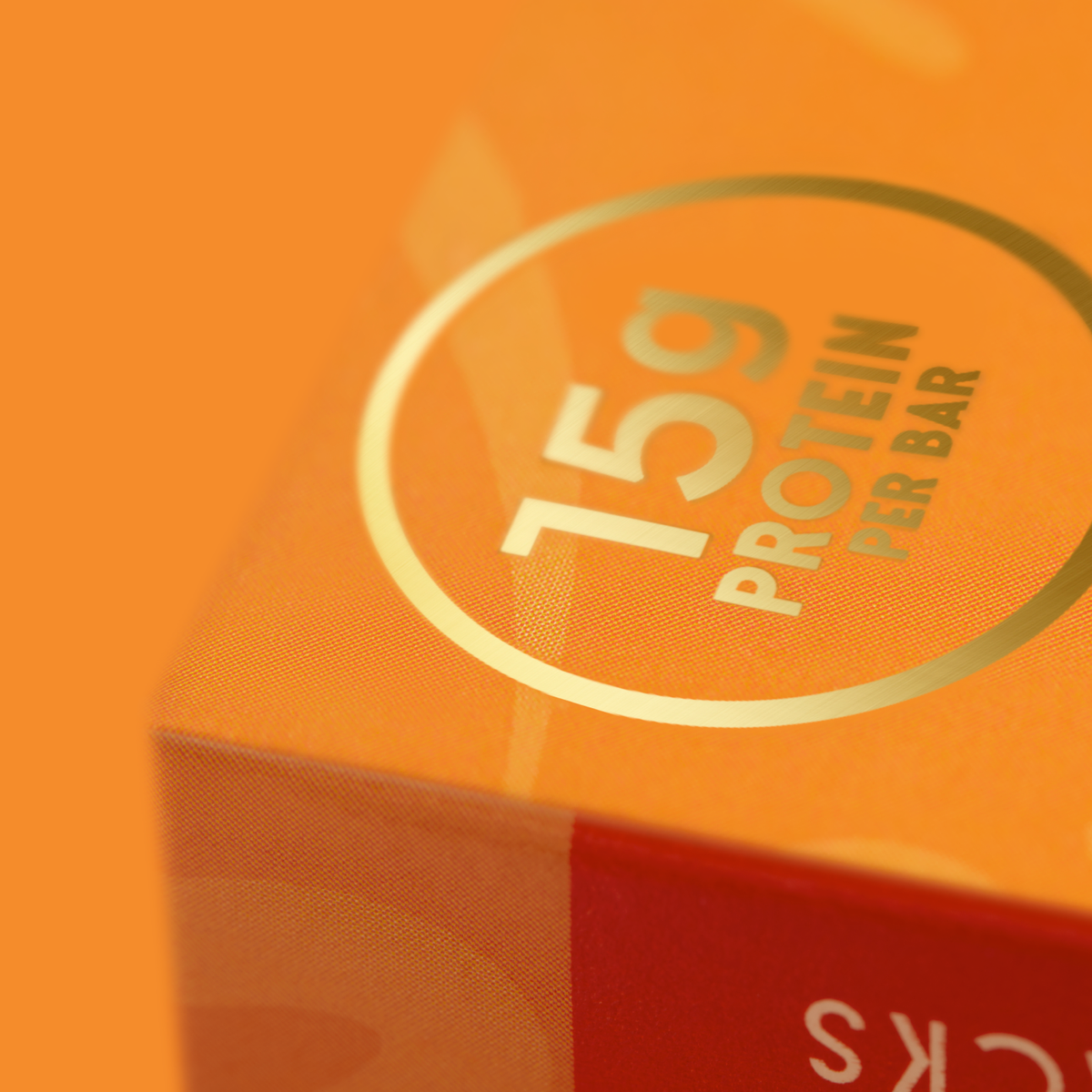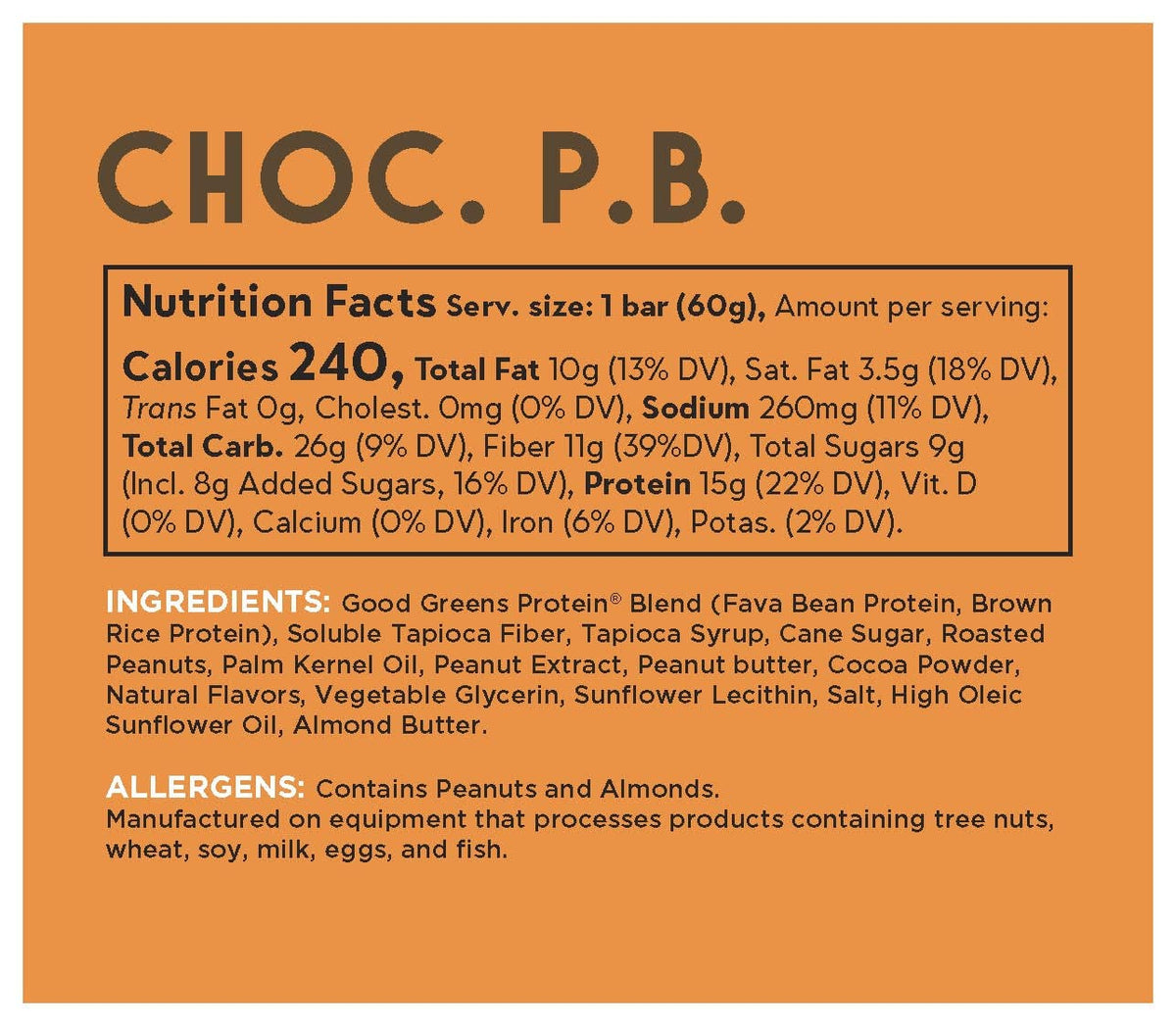 Gluten Free
Tasty, nutritious ingredients go into making good! snacks - never gluten. good! snacks protein bars are certified gluten free.
No Soy
15g of plant based protein without soy? Yes, please! Our good greens protein™ blend is soft, tasty, and soy free.
Non GMO
All of the ingredients in good! snacks have been certified by the NON GMO Project